Latest News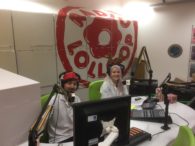 Merry Christmas to all the Radio Lollipop family from Newcastle

25 December 2017
Radio Lollipop Newcastle wish a very Merry Christmas to all of the Lollipop family around the world.  Our radio presenters (the NEWLY MARRIED) Joby and Laura Mageean had the great pleasure of broadcasting our Annual Christmas Eve show yesterday to …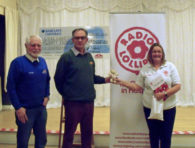 Radio Lollipop Newcastle receive a welcome donation from MG Northumbria Classic

18 December 2017
Radio Lollipop Newcastle have received a wonderful donation of £1200 from MG Northumbria to provide new welcome packs for the young patients of the Great North Children's Hospital.  The donation has been used to provide items such as earbuds, logobugs, …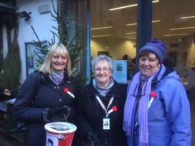 Newcastle team brave freezing temperatures to SING.

10 December 2017
Our brave volunteers from Radio Lollipop Newcastle joined our great supporters Heaton Voices Choir in sub-zero temperatures at "Jesmond Dene Visitors Centre" (Newcastle, UK) today to sing their hearts out. Jesmond Dene is one of the living "Green Hearts of …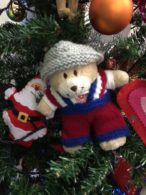 Day 6 of Bristol24/7's Charity Advent Calendar is….. Radio Lollipop!

5 December 2017
Radio Lollipop and the Bristol Team are featured as Day 6 of Bristol247's Charity Advent Calendar! You can read all about us here: https://www.bristol247.com/news-and-features/features/bristolcharityadvent-day-6-radio-lollipop/