Latest News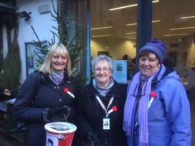 RL Newcastle brave freezing temperatures to SING.

10 December 2017
Our brave volunteers from Radio Lollipop Newcastle joined our great supporters Heaton Voices Choir in sub-zero temperatures at Jesmond Dene Visitors Centre today to sing their hearts out.  Jesmond Dene is one of the living "Green Hearts of Newcastle" and …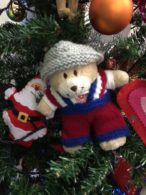 Day 6 of Bristol24/7's Charity Advent Calendar is….. Radio Lollipop!

5 December 2017
Radio Lollipop and the Bristol Team are featured as Day 6 of Bristol247's Charity Advent Calendar! You can read all about us here: https://www.bristol247.com/news-and-features/features/bristolcharityadvent-day-6-radio-lollipop/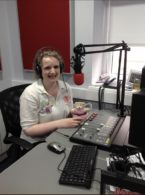 Radio Lollipop RedMaidio Takeover!

4 December 2017
Radio Lollipop Bristol Volunteer and Chairman Kate Harris, also known as DJ Splinter, and Hobble spent the day at Red Maids' High School as part of a Radio Lollipop takeover of the RedMaidio Radio Station! Kate spoke to the whole school …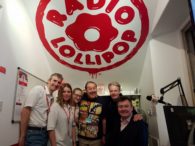 Edinburgh's TopTastic Tuesday team welcomes Cinderella

30 November 2017
Edinburgh's Toptastic Tuesday team (Ines, Nikki & Dougie) were delighted to welcome Allan Stewart, Andy Gray & Grant Stott, the three principal actors in The King's Theatre's pantomime Cinderella "the fairy Godmother of all Pantomimes" into the studio. Watch this …