Latest News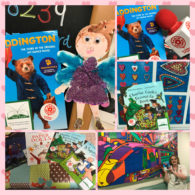 The Book Fairies visit Bristol

19 November 2017
To celebrate Children's Book Week the Book Fairies paid a special visit to the Radio Lollipop Bristol Team on Wednesday 15th November to secretly deliver some wonderfully magical Paddington Bear and Julia Donaldson books for the children at The Bristol Royal …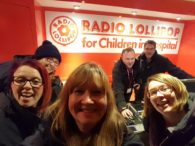 Edinburgh Roadshow Returns

6 November 2017
It's been a while but the Radio Lollipop Edinburgh Roadshow returned last night to entertain the crowds throughout the amazing Burntisland Fireworks. Already looking forward to next year!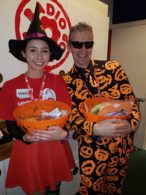 Frightfully Fantastic Fun

1 November 2017
What a fab night we had in Edinburgh last night Trick or Treating round the wards with Edinburgh Children's Hospital Charity. There was lots of scary joke telling, spooky gifts and guests on the radio from Edinburgh and Dundee. Thank …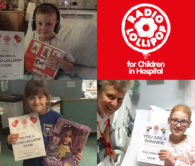 Edinburgh Competition Winners Galore!

28 October 2017
We've had lots of winners in Radio Lollipop Edinburgh lately! Well done to Emma and Jay for winning the Emoji comp and Joseph for winning tickets for the Festival Fireworks. Robert won our Zoo comp, Naomi our Autumn Week comp …