Uniform Free Day
Uniform Free Day is an annual event in and around Perth, Western Australia, generously supported by TransPerth. Transperth has been supporting Radio Lollipop and Uniform Free Day for over 20 years (since 1995) with all funds collected from the annual Uniform Free Day going directly to Radio Lollipop. Uniform Free Day is the primary way that Radio Lollipop is funded and this enables volunteers to provide care, comfort, play and entertainment to children in hospital.
The radio broadcasting service operates live each night from the PMH studio and is streamed to 7 satellite hospitals throughout the state. The radio is programmed around the requests of the children, who are encouraged to participate in activities, competitions and lots of games. "Lollipop" stands for "Lots of Love and Laughter in Place of Pain"
On Wednesday 15 March 2017 it is Transperth's Uniform Free Day, where your small change can make a big difference. generously because it all counts.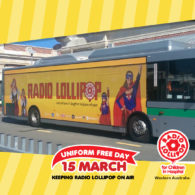 Transperth is all dressed up for the kids!

9 March 2017
Transperth is getting ready to get all dressed up for the kids for Uniform Free Day! Have you spotted Transperth's colourful bus is touring about suburbs of Perth? Uniform Free Day is happening next Wednesday. Please remember your spare change when …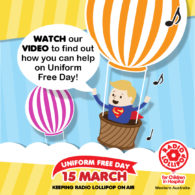 Watch our Uniform Free Day video!

9 March 2017
Please watch our video below to find out how you can help on Uniform Free Day! Kindly created by Run Mouse Run.com.au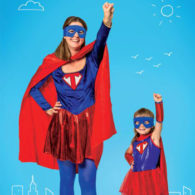 Keep an eye out for our uniform-free friends!

3 March 2017
Every year, our good friends at Transperth become uniform free for Radio Lollipop and for children in hospital. BUS drivers and Transperth staff will transform into superheroes and movie characters on Wednesday 15 March of supporting sick children. Transperth has …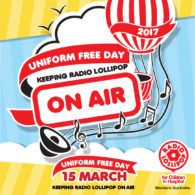 Help keep us ON AIR! 15 March 2017

23 February 2017
A donation to Radio Lollipop supports our volunteers, keeps our Radio Station ON AIR and spirits high for children spending time in hospital. Here's how you can help on Uniform Free Day March 15: Dress up or dress casual Arrange a Uniform …