South Africa
Radio Lollipop launches in South Africa

2 December 2016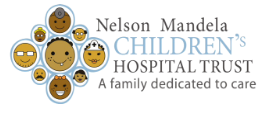 Today is a major milestone day for Radio Lollipop. We officially opened Radio Lollipop at the new Nelson Mandela Children's Hospital in Johannesburg, South Africa!

Congratulations to the team led by Damian and Sue Boyce, along with Karabo Lechela who will be the inaugural chair of the new service. As always Hedley Finn MBE was on hand to manage the installation and commissioning of the new state-of-the-art broadcast facility. This day marks a milestone for Hedley too – the first Radio Lollipop in Africa - 38 years after he and a dedicated band of volunteers founded Radio Lollipop in the UK.
Radio Lollipop Nelson Mandela Children's Hospital is our newest Radio Lollipop station and the newest country in our international volunteer network of 32 hospitals in 6 countries (England, Scotland, Australia, New Zealand, USA and South Africa).
Now the children of South Africa can enjoy the benefits of Radio Lollipop volunteers delivering care, comfort play and entertainment whilst they are in hospital.
Location: Johannesburg