Uniform Free Day
Keep an eye out for our uniform-free friends!

3 March 2017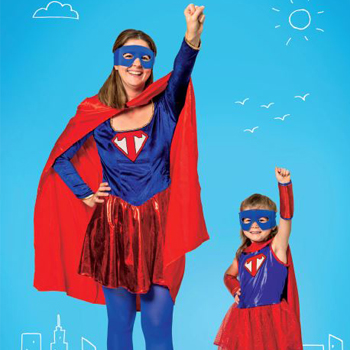 Every year, our good friends at Transperth become uniform free for Radio Lollipop and for children in hospital.
BUS drivers and Transperth staff will transform into superheroes and movie characters on Wednesday 15 March of supporting sick children.
Transperth has held its Radio Lollipop uniform-free day on the third Wednesday in March, fundraising for the organisation, since it was established in Perth in 1995.
During that time, Transperth has raised more than $1 million to help comfort and put smiles on sick children's faces across seven West Australian hospitals.
Transperth staff members will be on buses on March 15 collecting donations while a team of employees and volunteers will be at Perth stations and the CBD rattling tins to collect contributions
Keep an eye out for these dressed up characters on the posters Transperth trains and buses!



For more information on how you can partake in Uniform Free Day and what to do with your donations, contact the Radio Lollipop office on 9340 8835
Location: Perth, Western Australia