Uniform Free Day
Transperth is all dressed up for the kids!

9 March 2017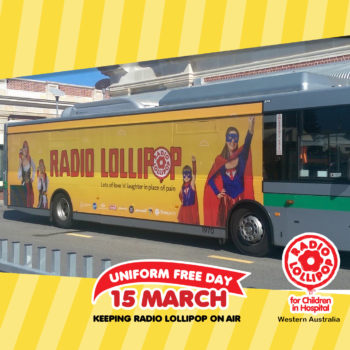 Transperth is getting ready to get all dressed up for the kids for Uniform Free Day!
Have you spotted Transperth's colourful bus is touring about suburbs of Perth?
Uniform Free Day is happening next Wednesday. Please remember your spare change when you board public transport on March 15 and donate to keep Radio Lollipop ON AIR and the spirits high for children in Western Australian hospitals.
Location: Perth