NEWS
Space…The Final Lollipop Frontier?..

14 April 2017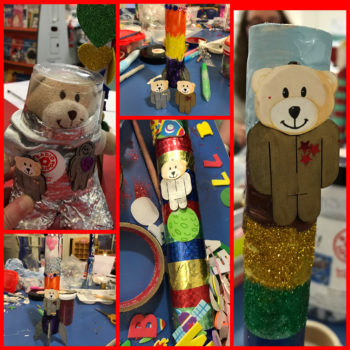 Space Bear Hobble and the Bristol Radio Lollipop Team, together with their friends from The University of the West of England have collaborated again this year to bring back the very popular Space Rocket Project Workshops!
Students from UWE Medical Science Society and UWE Student for the Exploration and Development of Space came up with a fun idea for children to design and decorate rockets to launch into space and asked Radio Lollipop if they would like to get involved.
The project was a huge success last year and is back every Wednesday evening for the foreseeable future.
Ann Sneha Jose from UWE has been involved with the project from the start;
"Creating the project has been highly rewarding. It's been a pleasure to work with Radio Lollipop for two years; seeing the workshops develop and grow."
Location: Bristol