UK
Radio Lollipop Edinburgh turns 28!

4 June 2017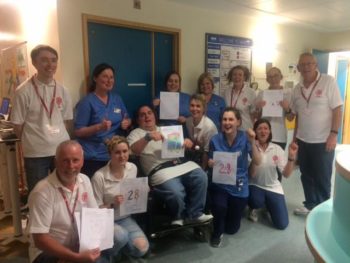 Saturday 3rd June 2017 saw Radio Lollipop Edinburgh celebrate their 28th birthday at the Royal Hospital for Sick Children.
Throughout the week we asked the children on the wards to create special birthday cards for us. The Thrilling Thursday team approached the nursing staff from ward 6 to kindly assist us in judging the many entries we received!
One of our winners was Zac from Ward 6 who was excited to show off his prize along with the brilliant card he designed!
Happy 28th Birthday Radio Lollipop Edinburgh!
Location: Edinburgh