UK
Radio Lollipop RedMaidio Takeover!

4 December 2017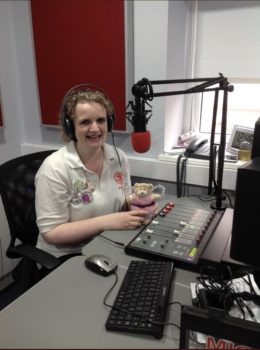 Radio Lollipop Bristol Volunteer and Chairman Kate Harris, also known as DJ Splinter, and Hobble spent the day at Red Maids' High School as part of a Radio Lollipop takeover of the RedMaidio Radio Station!
Kate spoke to the whole school in assembly about the work Radio Lollipop does at The Bristol Royal Hospital for Children and then broadcast two live shows to the school from the RedMaidio Radio Shack with the assistance of RedMaidio DJs.
Pupils at Red Maids' High School have benefitted from the service provided by Radio Lollipop during visits to the hospital and decided to support the Bristol Team by organising fundraising events.
Today's shows were part of the Radio Lollipop Appeal launch.  Radio shows will be broadcast throughout the week by the RedMadio DJs with staff and students requesting live "shout-outs" at lunchtime for just £1 with all proceeds going to support arts and crafts activities at Radio Lollipop.
You can tune in to Kate's lunchtime show at:
A big thank you to all the staff and students at Red Maids' High School and also to RedMaidio for your support.
Location: Bristol