UK
Newcastle team brave freezing temperatures to SING.

10 December 2017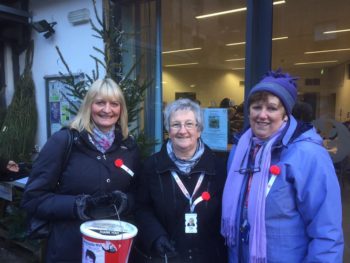 Our brave volunteers from Radio Lollipop Newcastle joined our great supporters Heaton Voices Choir in sub-zero temperatures at "Jesmond Dene Visitors Centre" (Newcastle, UK) today to sing their hearts out. Jesmond Dene is one of the living "Green Hearts of Newcastle" and is a great family favourite, no matter what the weather, for a family walk or perhaps a bit of photography. What better way to welcome Christmas with wonderful song (and a very welcome cup of hot chocolate afterwards).
Radio Lollipop Newcastle are planning a very special Christmas Eve celebration . . . . . . . .watch this space.
Location: Newcastle